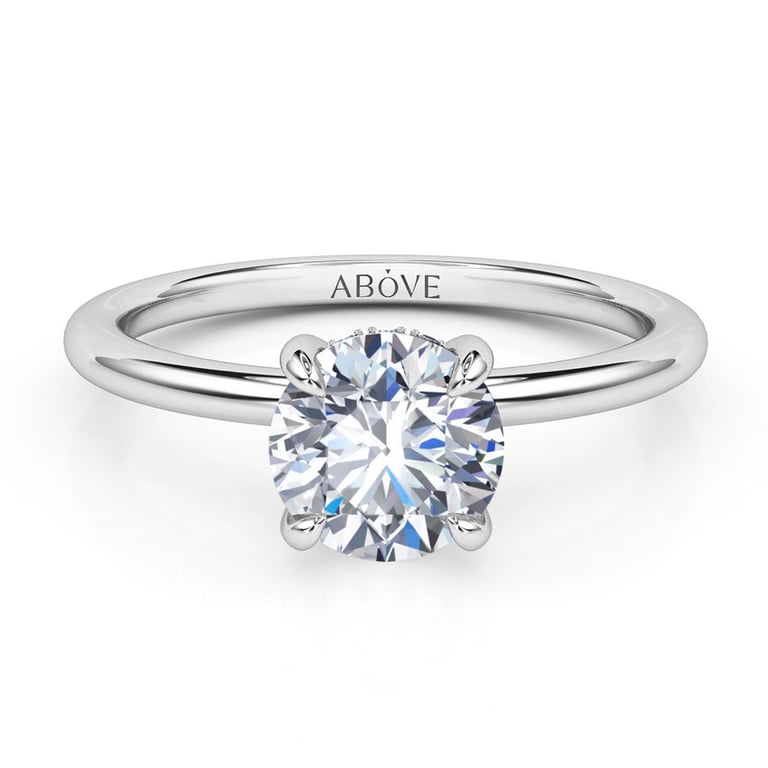 The Mene solitaire diamond ring redefines the meaning of uniqueness with its simple design in a classic timeless style. From the front view, the ring gives a sleek and sophisticated feel, offering slender yet elegant look to its wearer. Decorated with surprise diamonds surrounding the main center diamond to add that extra sparkle to your next event.
฿28,900 (only setting)
Need help completing your order?
Get in touch with one of our diamond specialists.