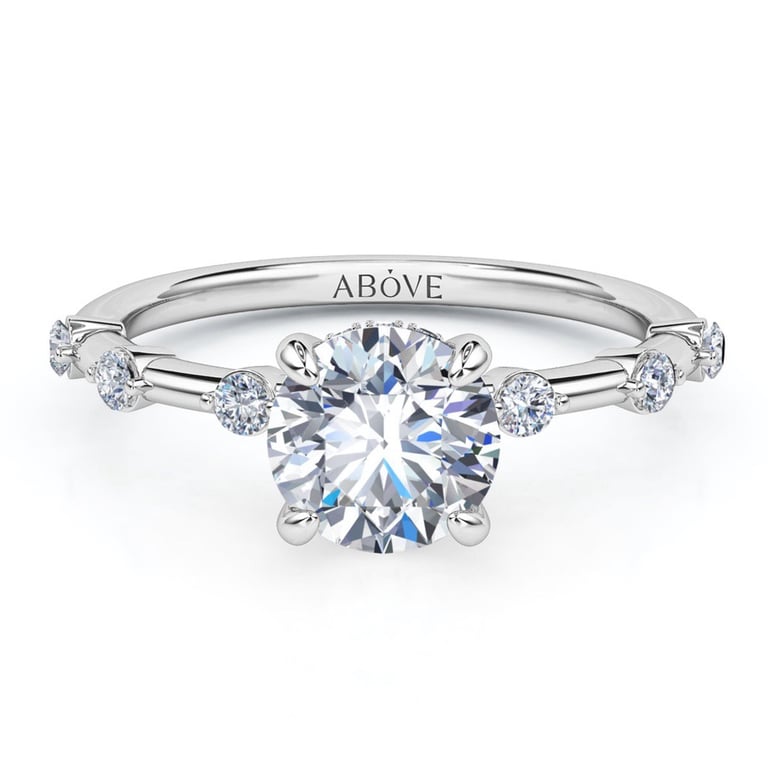 The Elsa Hidden Halo ring features a circlet diamond halo that is subtly embedded beneath the main stone. This design creates a new dimension in admiring the beauty of a ring, with diamonds evenly spaced along the shank allowing for a full view from every angle. The attention to detail emphasizes the central diamond, which is secured with claw prongs for added durability.
฿38,900 (only setting)
Need help completing your order?
Get in touch with one of our diamond specialists.