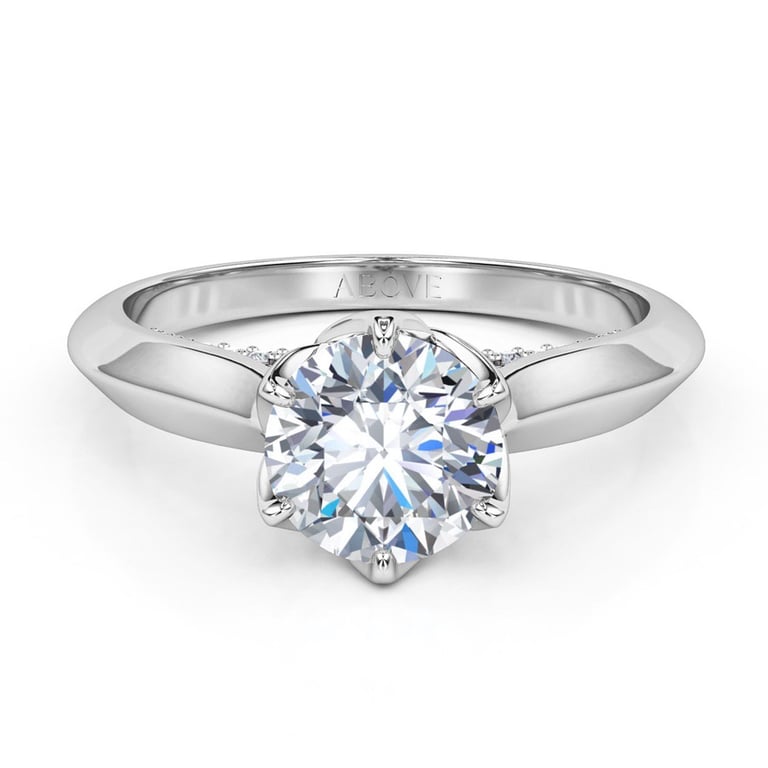 The Kim "Signature Air Lily" pavé diamond engagement ring represents our proudest masterpiece that inherits a significant inspiration from the delicate rare wildflowers with a glamorous twist. The 2.5mm band design with special blend 18k gold setting gently holds the round diamond center of your carat choice. Meticulously crafted, the gold wires from the band weave to create 6 floral prongs, and our artist heightens each side of the ring – forming the overall ring into pear shape. This diamond solitaire is further adorned with small 24 diamonds in total of 0.07ct on the setting. Therefore, when viewed through the finger, you can experience the utmost beauty both from the diamond bridge and the dazzling diamond's floral crown.
฿33,900 (only setting)
Need help completing your order?
Get in touch with one of our diamond specialists.