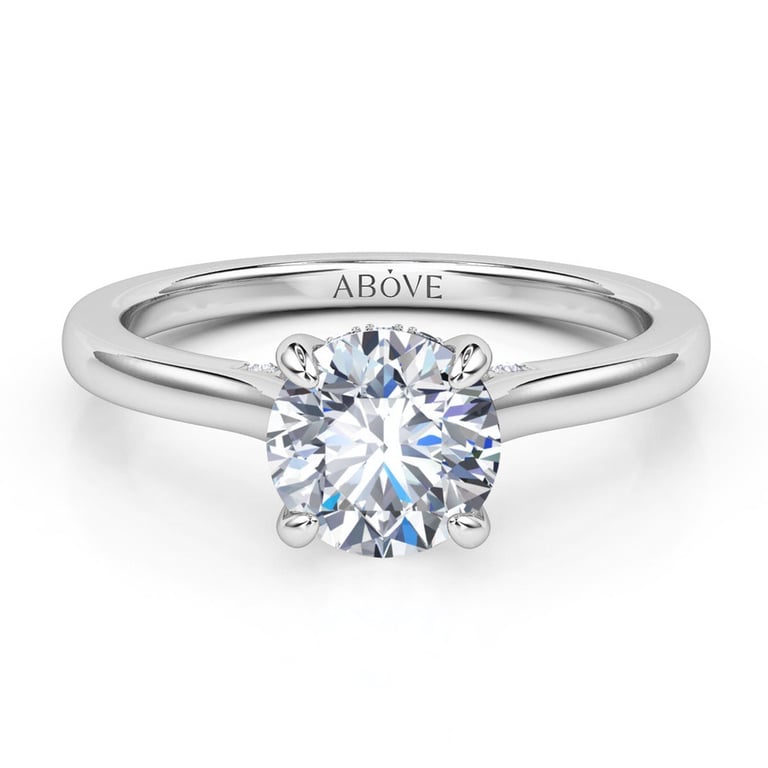 The Katt cathedral engagement diamond ring is another stunning design that showcases beauty through elegant ring band. Adorned with surrounding diamonds to form a gleaming halo, the ring exudes sophistication. The main diamond sits above the band, catching the eye with its sparkling brilliance. It can be paired with matching diamond bands or delicate stacking rings for a complete look.
฿32,900 (only setting)
Need help completing your order?
Get in touch with one of our diamond specialists.