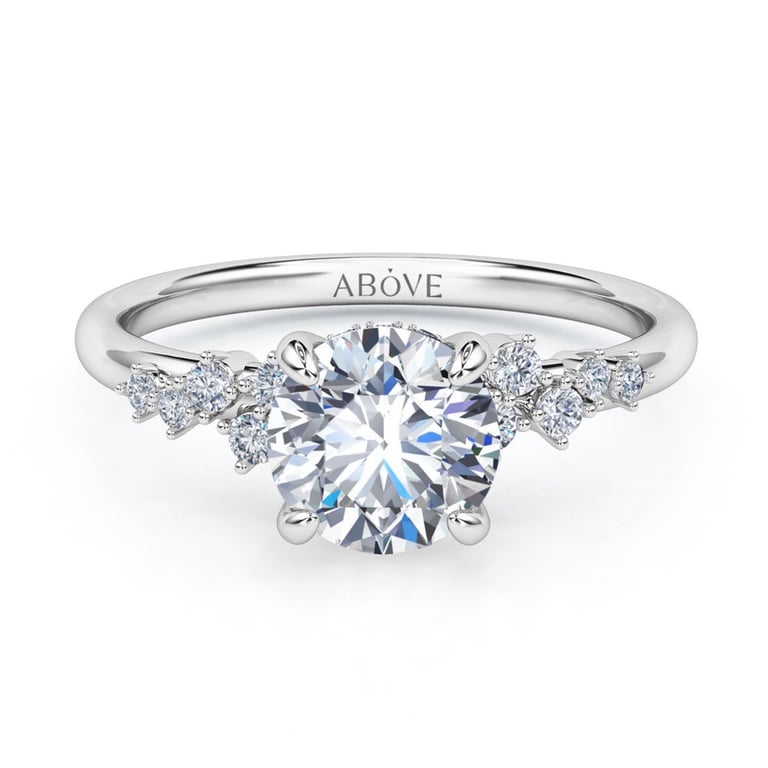 The Glaze solitaire diamond ring comes adorned with side diamonds resembling a cluster of stars aligned on the sky, giving a sparkling sensation accompanying the main diamond. The delicate design creates a new dimension to the ring, making it mesmerizing just like the light from the stars, capturing the gaze of all who see it.
฿39,900 (only setting)
Need help completing your order?
Get in touch with one of our diamond specialists.